Dear General Public,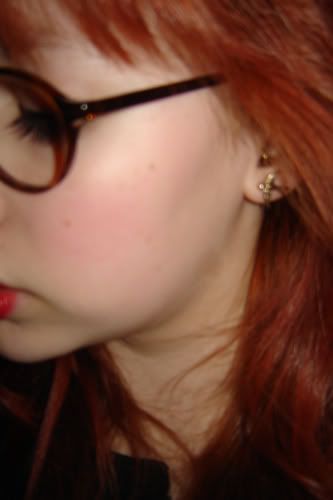 My hair colour is not natural.
My glasses, on the other hand, are indeed prescription. I need them to see properly.
To identify either of these things, it's actually(!) not necessary to grab my hair, nor attempt to poke my eyes through my glasses.
Should you still feel like it's vital knowledge for you to know one way or the other, you could simply ask me. No need to attempt to pull off the wig you think I'm wearing (it may not be my natural hair colour but it is still ATTACHED TO MY HEAD) or put a big smudge on my glasses.
I'll still probably think you're a tool if you ask if my glasses are real, but at least I'll think you're a polite tool.
Sincerely,
Short sighted, actually blonde Nicola.